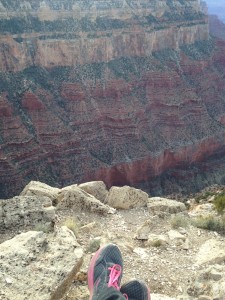 Posted on April 2, 2014 by Johanna Nuding in Change, Life, Personal Stories, Travel, Unsolicited Advice.

We each have unique personalities that shape our life's journey.  I've always been vocal, outspoken and action-oriented.  I dream big and jump quickly.  Sometimes it gracefully works out the way I hoped; most times, however, the journey takes a few loop-the-loops and crazy spins before I reorient and remember life is a roller coaster and […]

Continue Reading... 2 Comments.