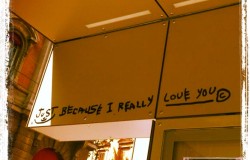 Posted on June 28, 2013 by Johanna Nuding in Change, Life, Uncategorized.

Dear You, When you want something with your whole heart you will go to the ends of the earth to find it, have it, nurture and protect it.  If you learn you aren't willing to put in the effort and do the hard work when it's necessary, then you need to reevaluate if you truly […]

Continue Reading... 2 Comments.